Tourism User Case 2
Ice-Fishing Businessman Reviews the Temperature Change
The owner of a charter ice-fishing business in Michigan's thumb is noticing a change in the duration of his operating season and wants to review the daily minimum temperatures recorded during the winter months of the past forty years.
In this case, the Historical Weather Tool would be useful.
To review the data, he could click on "Bad Axe" on the map and select "Range of days for multiple years."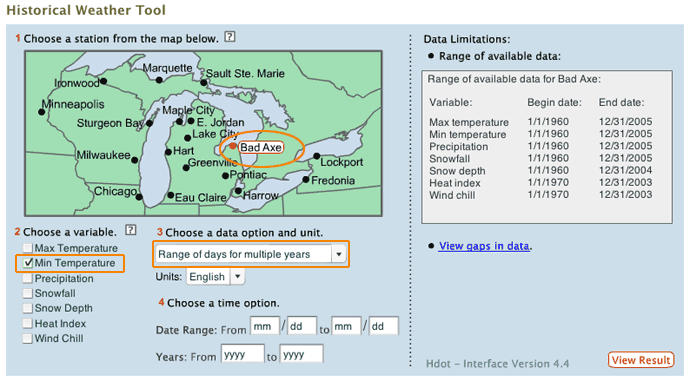 Knowing that sustained cold temperatures are required for proper ice formation in the Saginaw Bay, he will be able to use this data to review likely ice quality and its impact on his business during those years.
Go back to the tourism usercases list