Tourism User Case 4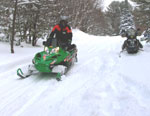 A Snowmobiling Business Wants to Learn about the Weather of the Best Sales Period
A married couple owning a snowmobiling business in western Upper Peninsula wants to learn as much as possible about the weather conditions that existed on January 1, 1998, their best sales day ever.
In this case, the Historical Weather Tool would be useful.
They can access weather data by clicking on "Ironwood" on the map, selecting "Data for a single day," and requesting maximum temperature, minimum temperature, snow fall, snow depth, wind chill for that day.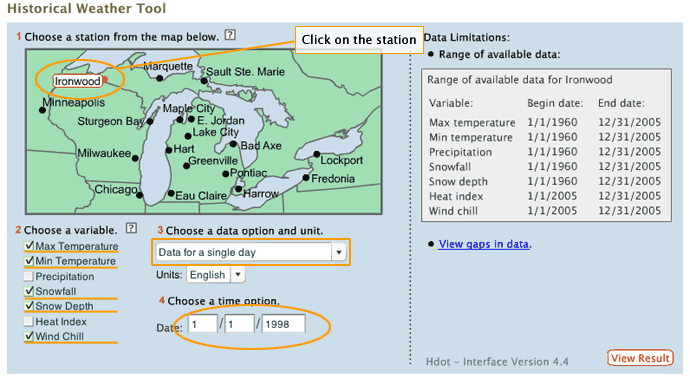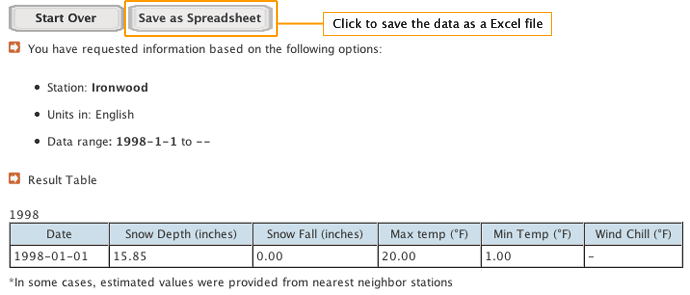 Go back to the tourism usercases list